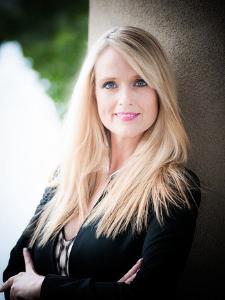 Karin Rosarne
Real Estate Broker Associate
CLMS, PLMS
 Hate your neighbors? I love referrals.
Realty Executives Gallery
Realty Executives Gallery
4924 Tamiami Trail South
Sarasota, Florida 34231
Karin first came to America from Sweden, with $200 in her pocket, when she was 18 years old. Two years later she bought her first home. This begun her effectuation with real estate investments.
She has a keen understanding of what it takes to market high end, unique real estate properties. Karin has experience in handling real estate portfolios, 1031 exchange transactions, and self-directed IRA acquisitions. Her past marketing and real estate clientele includes Wings Over the Rockies, Parent Led Reform, and many, many residential and investor clients.
Karin was nominated for the prestigious Rising Star Awards in 5280 Magazine both for 2016 and 2017, winner of Agent of the Year in 2020, Woman of The Year by League of Professional Women 2016, Leadership Program of The Rockies, Leadership in Action Award Recipient in 2012 and Broker Associate of the Year with Key Masters Real Estate 2016 and 2017. She holds a Premiere Luxury Marketing Designation and travels frequently to various locations for her clients.
In her free time Karin enjoys traveling, art, music, and copious amounts of coffee.
AWARDS:
National Association Of Professional Women
Nominee for 2016 Woman of the year
2016
Leadership Program Of The Rockies
Leadership in Action Award Recipient
2012
USA BOOK News
Finalist in Best Books for Parenting and Education
2009
Open Government Institute
Finalist for OGI's Burke-Carr Public Interest Awards